When it comes to sequins, you can easily overdo it...
and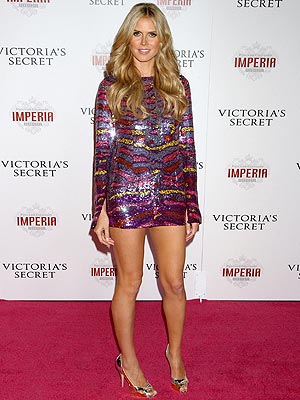 (sorry, Heidi)
but, lately I've really been loving all of the subtle hints of sparkle that have been popping up on skirts, tees and sweaters. Sequins are a great way to add a little girlishness to a menswear or military style outfit. I've particularly been looking for some daytime sequins, nothing that screams "HEY! I'M HERE AND I'M SPARKLY!!!!!" but, just a little kick to my boring everyday ensembles. Like usual, I'm adoring these sequins from J. Crew.
****
***
***
Other fun picks from around the web...
Tibi
Alice & Olivia
fun or impractical? I can't decide...
Tory Burch